Updated: May 1, 2016 18Z model run
Current Phase
Waning Crescent
Upcoming High Tides
Reedy Point
Mon 05/02 07:38 AM
Mon 05/02 08:18 PM
Tue 05/03 08:40 AM
Tue 05/03 09:14 PM

Lewes
Mon 05/02 05:08 AM
Mon 05/02 05:43 PM
Tue 05/03 06:09 AM
Tue 05/03 06:40 PM

Show inundation map and more details for:
Delaware Coastal Flood Monitoring System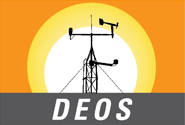 The Delaware Coastal Flood Monitoring System (CFMS) is a web-based tool and alert system designed to provide emergency managers, planners, and others the information needed regarding upcoming coastal flood events. The CFMS covers the Delaware Bay coastline from New Castle to Lewes and serves three primary functions: to send out warning alerts up to 48 hrs in advance of potential flood conditions, to provide access to current meteorological and hydrologic conditions, and to provide local tidal predictions and map their areas of impact. read more...
This project was funded, in part, through grants from the DNREC Delaware Coastal Management Program (DCMP) and the Delaware National Estuarine Research Reserve (DNERR) with funding from the Office of Ocean and Coastal Resource Management, National Oceanic and Atmospheric Administration (NOAA) under award numbers NA09NOS4190172, NA10NOS4200185, and NA13NOS4190093.